We are OPEN and following social distancing and sanitizing practices to protect our customers and their families. See our hours below. We will still take orders and questions online or by calling us at 414-327-0115. Thank you and stay well!
A Word on Choosing Wood Finishes
6.25.15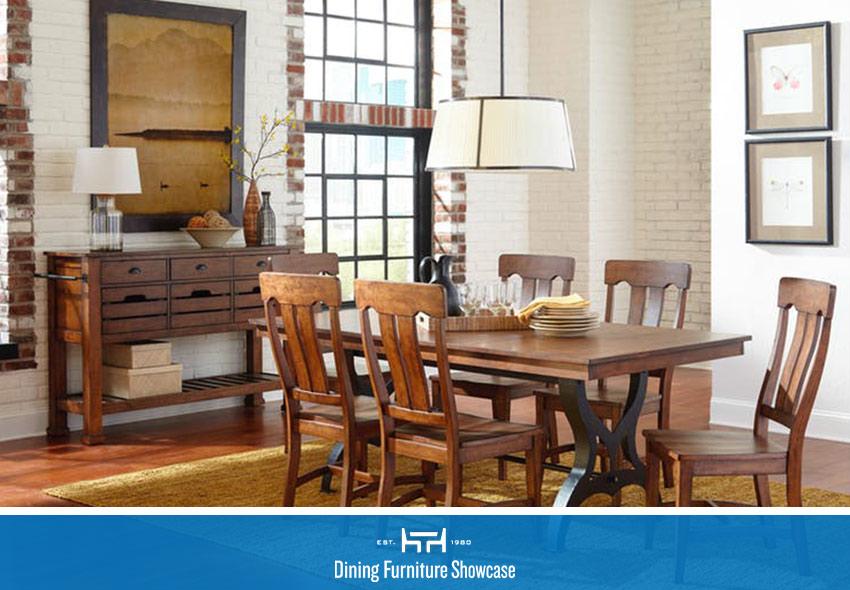 Many of our customers come to our store looking for dining furniture that matches the color of their woodwork, floor, or other pieces in their home. While having pieces that match can create a warm and classic look, choosing colors that are different can add another level of interest to your space. With dining furniture, many of the current trends are all about contrast. A popular way to add some contrast is to "two-tone" your dining set. These are pieces that are two different colors, typically the table top and chair seats being one color while the table legs and chair frames are a different, complementary color.
Maybe one of the two tones matches woodwork, flooring, or other pieces of furniture while the other tone provides contrast. Two-tone furniture can fit into any style be it traditional or contemporary.
In your dining room, the table and chairs are the center of attention. Your dining room set is a great opportunity to add some drama and color to your home. One way to really make your dining set stand out is to choose a color that is different from the color of the flooring. For instance a darker wood table will really pop out when placed on a floor that is a lighter wood color, or vice versa.
The bottom line is to not be afraid of colors that are different or new to your home, and to look for contrast and complements to add another level of design to your living space. With so many options available when it comes to color, be ready to think outside the box and be creative when choosing the furniture that is right for you.
Additional Resources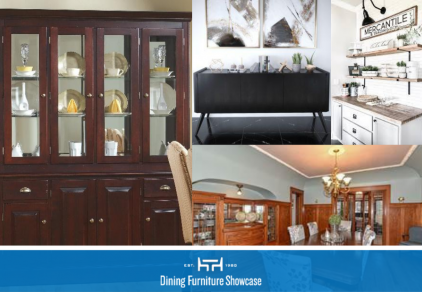 It's always nice to have a variety of table settings, placemats, and glassware available to set the table according to the occasion at hand. However, it's impractical to keep these things on the table all the time, so proper storage for these items…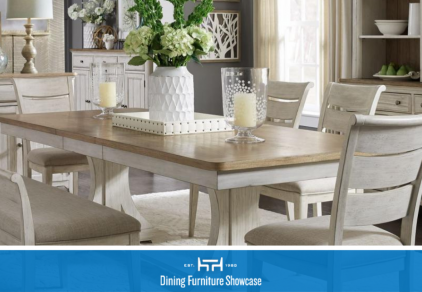 A dining room table can be a designated area for the family to gather together and enjoy a meal. However, there are many other ways to use a dining table. In today's COVID-19 world, it can be your office area. For your kids, it can be an area for…