We are complying with Wisconsin's Safer at Home Order by closing our store temporarily. Someone is here Monday through Saturday 10am to 5pm and can be contacted for more information by calling 414-327-0115. We will re-open for business when the order is rescinded. Thank you and take care.
Customize
Dining Furniture Showcase carries several brands that allow customers to choose specific sizes, finishes, chair styles and more. With these options available and the help of our expert staff it's possible to order the perfect set for your needs. Custom order brands include Canadel, Amisco, Saloom, John Thomas Furniture and Door County Amish Furniture.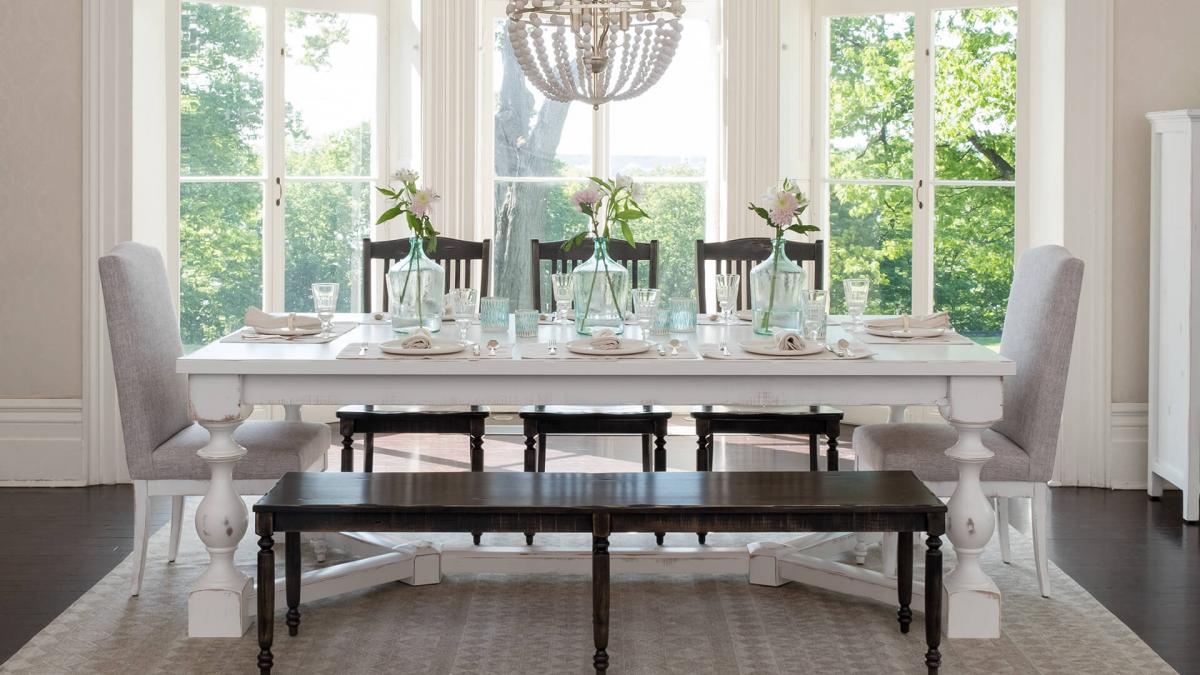 Canadel's U-Design tool allows customers to explore all the options available as well as visualize the furniture in their choice of finishes. Click Here to access Dining Furniture Showcase's Canadel U-Design page.
Looking to customize other listed brands of dining furniture? Send us a message and we'll be in touch as soon as we're able.
At Dining Furniture Showcase we allow customers to mix and match different tables and chairs on almost all of our sets making the possibilities nearly endless.