Why Your Dining Table Is So Important To Your Home
4.2.21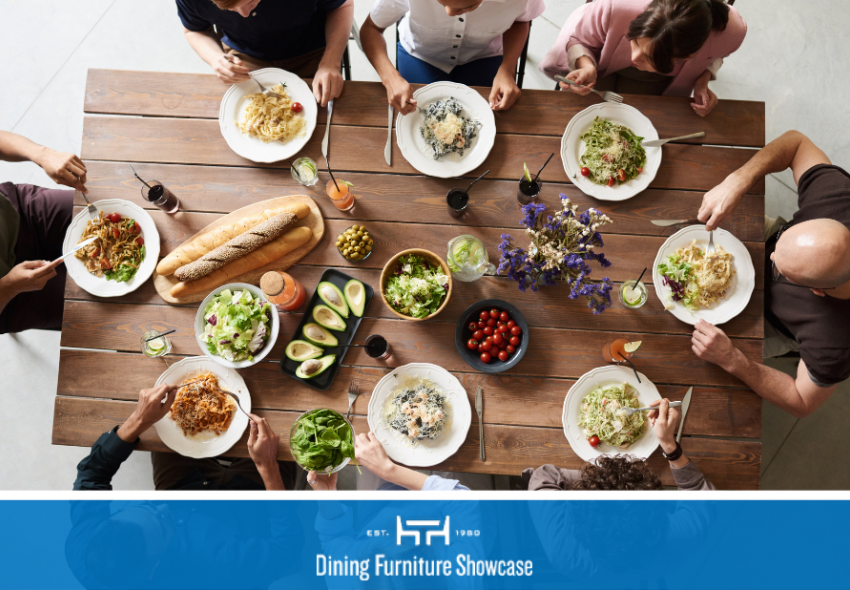 Over the past year, your dining room table has become so much more than just a place to eat. It's become your home office, a virtual classroom for your kids, a place to have Zoom meetings with your friends and family, a place for puzzles, crafts and games. One thing we've realized over the past year is how essential tables and chairs are in the home, and always have been. In fact, you could argue that it's one of the most important pieces of furniture in your home. When we look back on memories with our families, so many of them have happened around the kitchen or dining room table.
Your kitchen or dining area is the heart of your home, where meals are made and shared and your family gathers together. Dining spaces should be warm and inviting, and most of all, comfortable- especially lately as we're using our tables and chairs more than ever and for several different activities.
In a time when so many people have turned their attention toward updating their living spaces, the dining room is an essential piece of any home redecorating or remodeling. Many of our customers are surprised by what a huge difference a new dining set can make in refreshing their homes. At Dining Furniture Showcase, we're able to sell tables and chairs separately and we've helped many customers refresh their spaces by simply updating the chairs around their table. Being able to sell these pieces separately enables our customers to mix and match tables and chairs, providing endless creative options.
Now is a great time to update or refresh your dining space so it's a comfortable spot for you to work, eat and play, and ready to go for upcoming get-togethers and parties. Hopefully, we can all look forward to a near future when families, friends and loved ones can once again gather around our tables.
To browse for your future dining space, check out our online catalog!
Additional Resources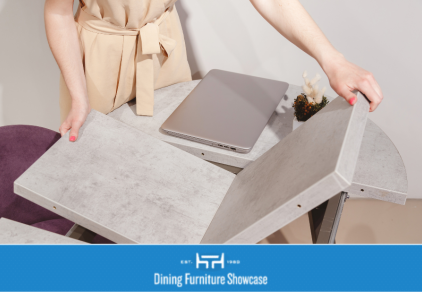 Many dining tables have extensions to make them bigger or smaller. The ability to change the size of your table is useful if you have limited space but need room for more seating on occasion. During holidays and other events, it's nice to have a…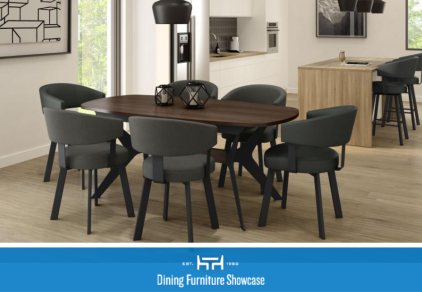 There are seemingly countless options when it comes to choosing upholstery fabric for your dining room chairs. Most in-stock items are typically available in limited colors in either a fabric or a washable vinyl upholstery. If you're customizing…