Understanding Decor Styles
3.10.20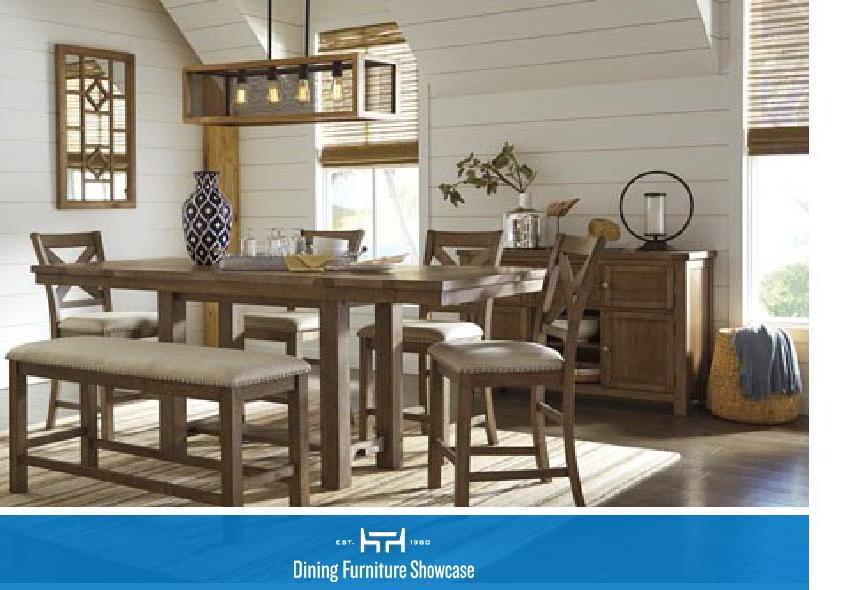 There are many words used to describe the styles of kitchen and dining furniture available today. With décor styles ranging from farmhouse to mid-century modern, it's easy to get confused by all the buzzwords used to describe these styles. Here's a break down of some commonly used terms that describe dining furniture styles that will make it easier to choose the look that works best in your home.
Farmhouse Style
The Farmhouse style is currently one of the most popular looks for kitchen and dining furniture out there today. Inspired by rustic and rural looks, the Farmhouse look typically incorporates wood with a distressed, antique, or reclaimed finish, and simply styled chairs with a classic design. Benches are also a popular feature of Farmhouse style dining sets.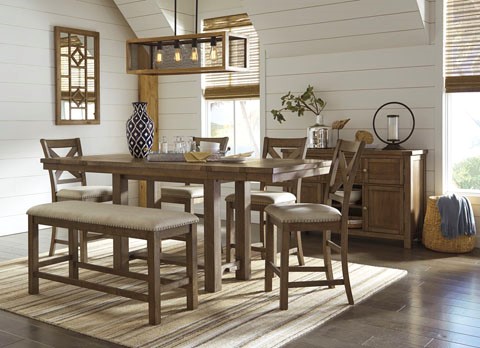 Mid-Century Modern Style
Inspired by the groundbreaking design of the 1950s and '60s, the midcentury modern style offers a sleek and contemporary look. Sharp angles, smooth, glossy wood, glass, and stainless steel are all hallmarks of this look. Chairs usually feature angled legs, sleek wood finishes, or fully upholstered styles in bold and retro colors.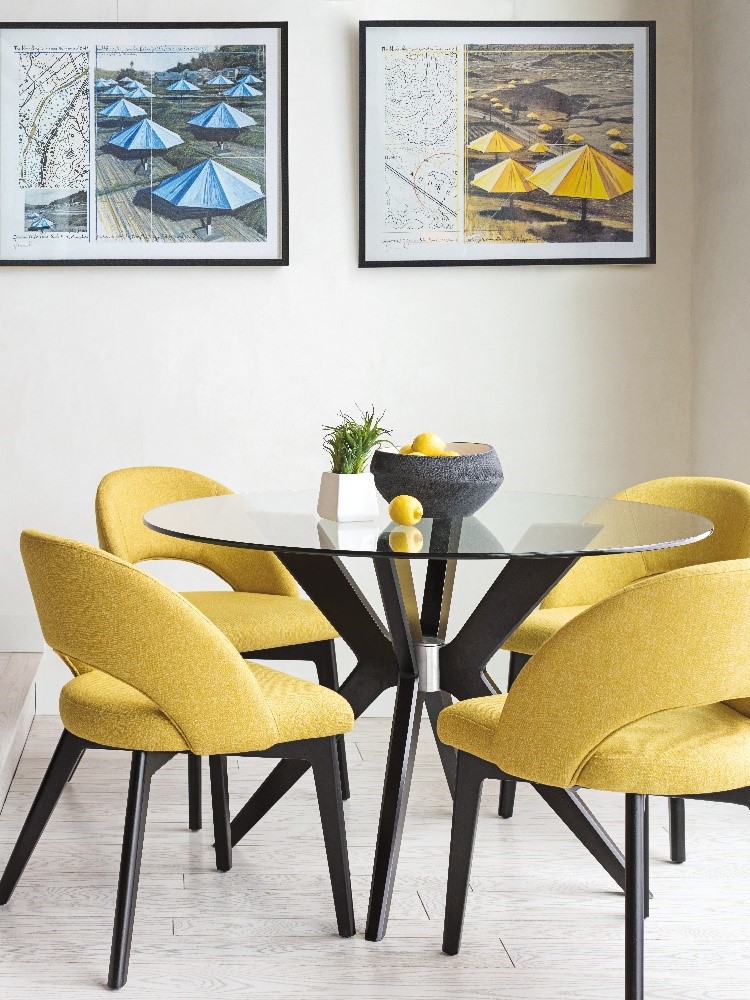 Industrial Style
The Industrial style is perhaps best described as the more modern cousin of the Farmhouse style. More utilitarian than other styles, Industrial looks usually feature wood that has a worn or used look and often incorporate metal or steel elements. Chairs in this style are also more practical looking with straight lines and rustic accents. Benches are also a common addition to this style.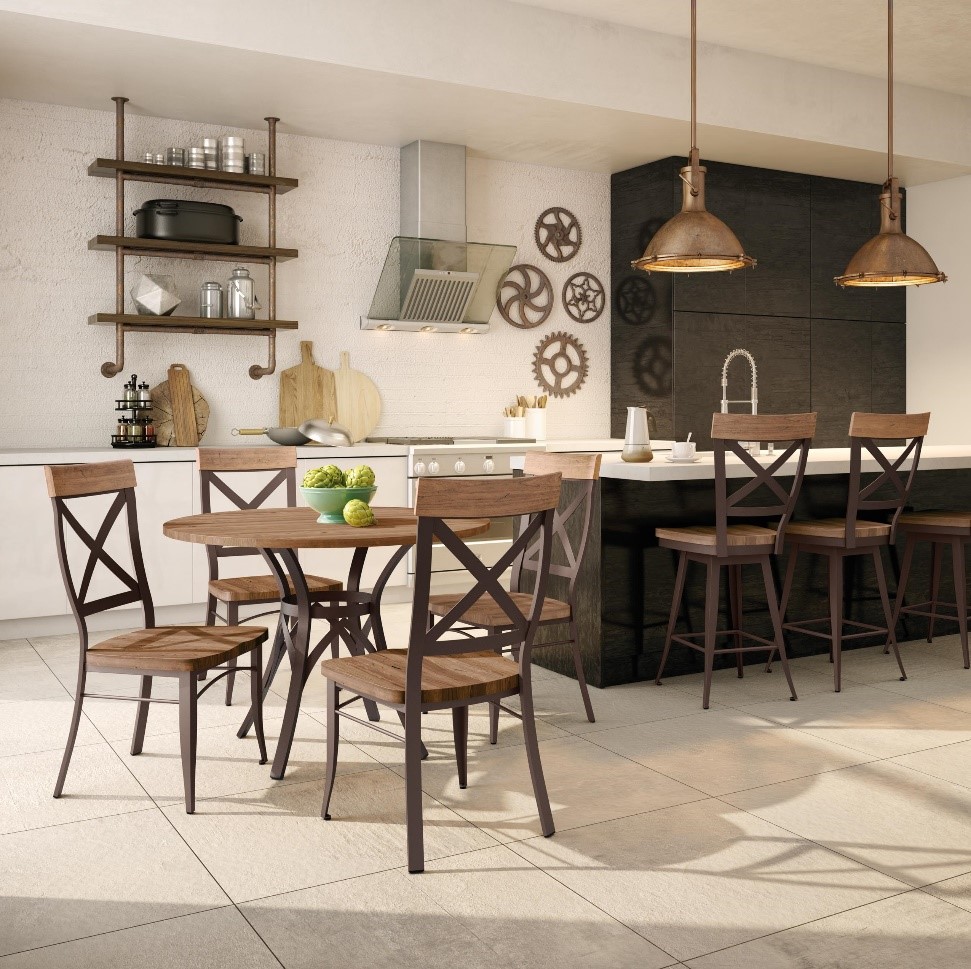 Classic or Traditional Style
The classic and traditional styles of dining furniture have proven to be the longest enduring style, finding their place in homes over the last century. Often slightly more formal in look, traditional styles can feature larger, intricately carved pedestals, classic chair styles like a bow-back or Windsor style. Often made of oak, these looks are easy to blend in with the décor of many homes.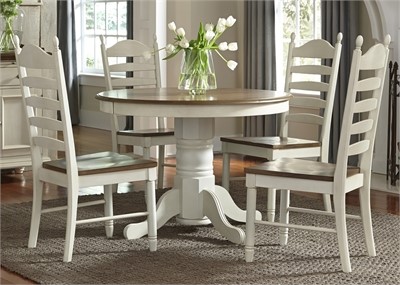 Mission Style
The Mission style is another look that has been popular for a long time. Inspired by the straight lines and 'Prairie' style of designers like Frank Lloyd Wright, the Mission style emphasizes solid wood, vertical lines, and sturdy construction. A hallmark of Amish brands, the Mission look adds an update to some of the more traditional styles while easily blending with most other decors.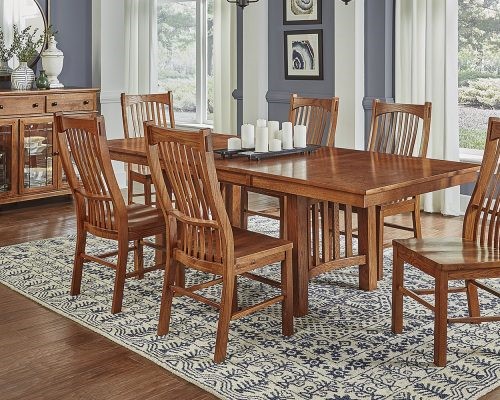 With so many styles to choose from, it can be helpful to know the characteristics of these common looks when choosing furniture, accents, and other design elements for your home. Many of these styles can be blended to create eclectic, unique looks. For instance, a Farmhouse or Traditional style table can be paired with sleek, Mid-Century Modern chairs to add an updated look to a classic piece of furniture. Don't feel stuck within any of these design categories and feel free to pick and choose from all different styles to create a look that is uniquely your own.
Dining Furniture Showcase's catalog is a great way to browse these different styles. Check it out here.
Additional Resources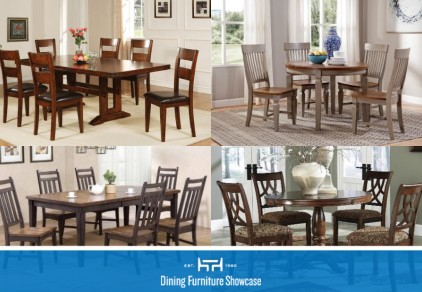 There are seemingly endless options when it comes to choosing a table that will suit the needs of yourself or your family. While color and style options are limitless, there are some basic things that apply to all dining tables that are important to…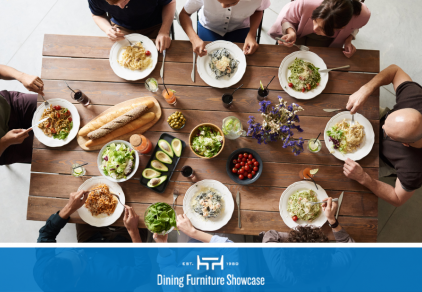 Over the past year, your dining room table has become so much more than just a place to eat. It's become your home office, a virtual classroom for your kids, a place to have Zoom meetings with your friends and family, a place for puzzles, crafts and…