Types of Storage for the Dining Room
11.18.20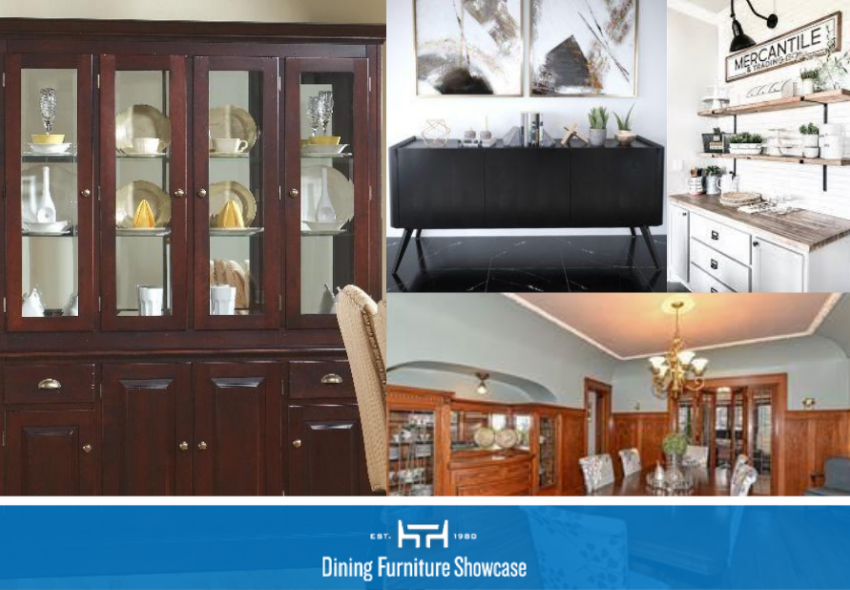 It's always nice to have a variety of table settings, placemats, and glassware available to set the table according to the occasion at hand. However, it's impractical to keep these things on the table all the time, so proper storage for these items is essential. Rather than finding a spot somewhere else in the home to store these items and take up valuable space, it might be a good idea to add storage right in the dining room and have a designated space to keep all of your dining items at the ready. Below are some different options for storage in your dining room.
1. China Hutch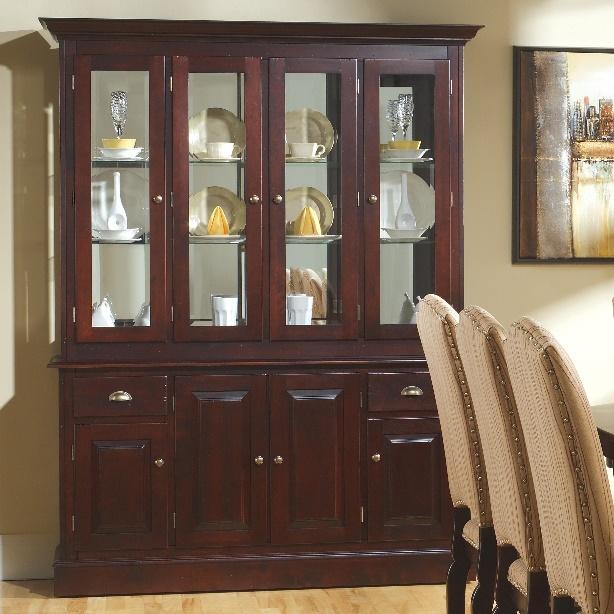 China hutches are large case pieces that provide a huge amount of storage. They are comprised of a lower half - usually with closed storage featuring cabinets and drawers - and an upper half that is usually either open or closed with glass doors, providing space to showcase glassware, plates, and other decorative items. China hutches are typically found in more formal dining rooms but are available in a variety of styles that range from traditional, to casual or contemporary. These are some of the biggest pieces of furniture to add storage to your dining room- most china hutches are at least 72" in height at least 48" wide. China hutches are typically around 18" in depth. Many china hutches will be in the matching wood stain of the dining set but can add some interest when done in a different or complementary color.
2. Buffets and Servers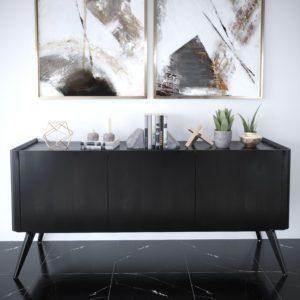 Buffets, often also called servers, are a great way to add storage to your dining space. Not only do they provide storage for essential dining room items, but also provide a surface on which to set out decorative items, glassware and drinks, or food service for a buffet-style menu. Because they are lower in profile than china hutches, they provide storage without taking up as much visual space in the room. Buffets and servers are typically between 36" and 42" in height creating a great "counter height" surface that is ideal for serving food and drinks. Being smaller in dimension, this is also a good storage solution for a smaller dining room. There is a huge variety of styles available for this type of storage piece, ranging from rustic to contemporary. Buffets and servers can also be used easily in other parts of the home such as the hallway or living room. This is currently the most popular type of dining room storage. 
3. Built-ins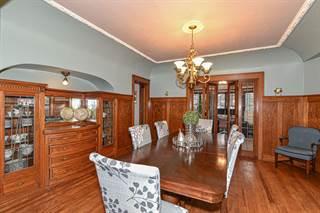 If you're from the Milwaukee area, chances are you've seen those beautiful old built-in cabinets in the dining room of one of our area's bungalow homes. This is a unique feature that adds charm to the home while also filling the need for storage of your dining room items at the same time. Better yet, because this type of storage is typically built into the wall of the home, it doesn't take up valuable floor space. If your home has this type of built-in, consider yourself lucky! This is a feature unique to our area and shows off the craftsmanship that went into the homes of the period. If you have a newer home, are building a home or remodeling, a designated built-in for your dining space is a great idea. They add detail and interest to your space while adding much-needed storage. Floating shelves are a great way to add storage in tight spaces as they don't take up much space.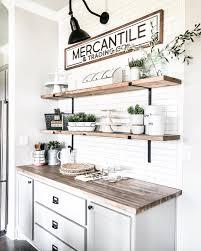 Whether you're looking for a way to show off your grandmother's china collection or simply a place to hide placemats and tablecloths when not in use, there is an ideal storage solution for your dining room. Consider the style you're going for, the space you have, and the amount of storage you need to find the perfect storage addition to your dining area. Let us know if you need help finding the ideal storage solution for your home!
Additional Resources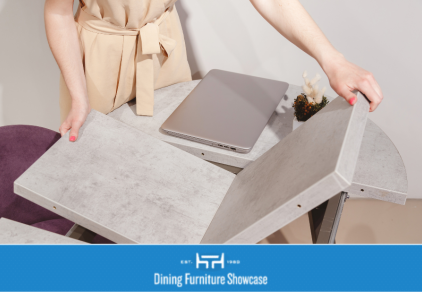 Many dining tables have extensions to make them bigger or smaller. The ability to change the size of your table is useful if you have limited space but need room for more seating on occasion. During holidays and other events, it's nice to have a…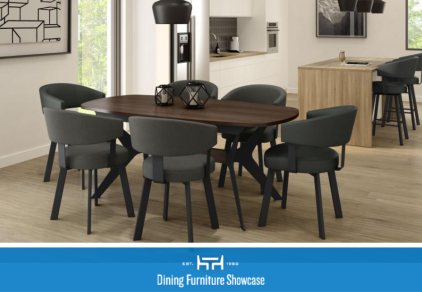 There are seemingly countless options when it comes to choosing upholstery fabric for your dining room chairs. Most in-stock items are typically available in limited colors in either a fabric or a washable vinyl upholstery. If you're customizing…