Troubleshooting Small Space Dining
8.27.18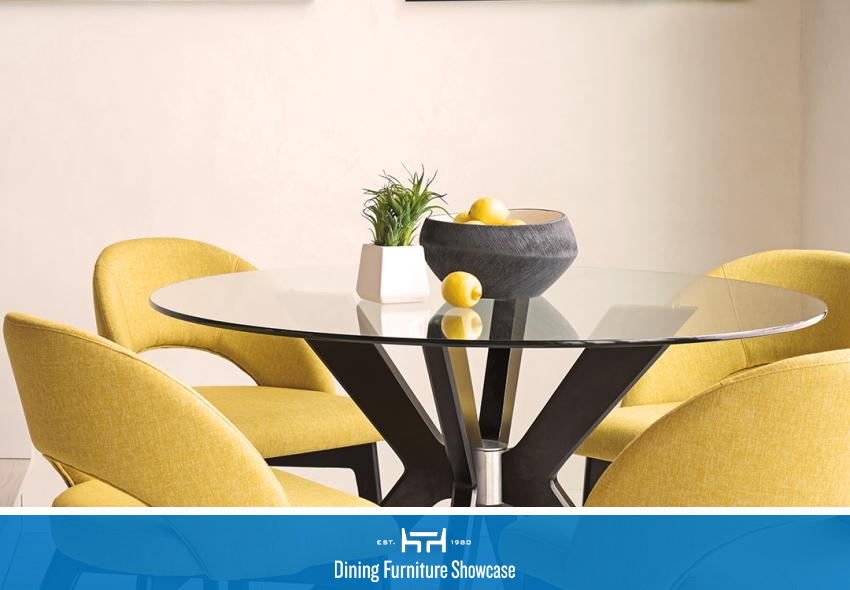 Small space dining can be hard to find at normal furniture stores, but here at Dining Furniture Showcase we specialize in dining and have a large selection of small space furniture. Whether you're looking for dining furniture for an apartment, condo, or simply have a small kitchen where you'd like to add a dining area, here are some things to consider when looking for small scale furniture to fit your needs.
How many seats do you need in your dining space? Some of the smallest tables are only big enough for two seats. Drop leaf tables can be easily converted from seating for two people to four people by extending the drop leaves.
How much room should you have around your table? It's recommended that a minimum of 18 inches should be allowed from the edge of a table to a wall or other furniture. This ensures that you have enough room to get in and out of your seat comfortably. If it's important that you're able to walk behind a seat while someone is sitting in it, even more space should be allotted.
What shape of table works best for small spaces? It depends- If you're planning on keeping the table up against a wall, a drop leaf table or a small square or rectangle are ideal. If you'd like your table to be in the center of the space, small round tables work well.
What are common sizes of small space tables?
Small square tables can be 30x30, 36x36, or 42x42.

The smallest rectangular tables are usually 30 or 36 inches wide by about 48 inches long. Small round tables can be as small as 30 inches in diameter.

Other common sizes are 36 or 42 inches in diameter.

Dropleaf tables come in a variety of round and square sizes- a common size is about 26 inches wide by 40 inches long when the drop leaves are down, and 40x40 square or round when the leaves are up.
What styles do small space dining sets come in? Most small space tables are made of wood in a variety of finishes and paints. Most styles are also available at counter height for high dining options. There are several custom order options available as well, in wood, metal and glass, ranging from traditional to contemporary.
Small spaces can be a challenge to furnish, but with a huge selection and variety of sizes and styles, Dining Furniture Showcase makes it easy to find the perfect small scale furniture for your dining needs.
Additional Resources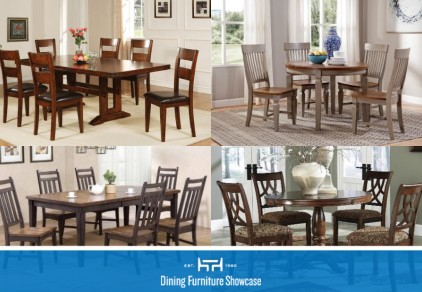 There are seemingly endless options when it comes to choosing a table that will suit the needs of yourself or your family. While color and style options are limitless, there are some basic things that apply to all dining tables that are important to…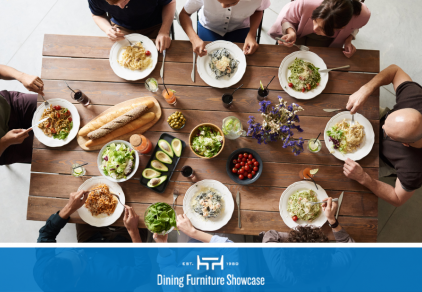 Over the past year, your dining room table has become so much more than just a place to eat. It's become your home office, a virtual classroom for your kids, a place to have Zoom meetings with your friends and family, a place for puzzles, crafts and…