Tips for Hosting a Safe Dinner Party
9.11.20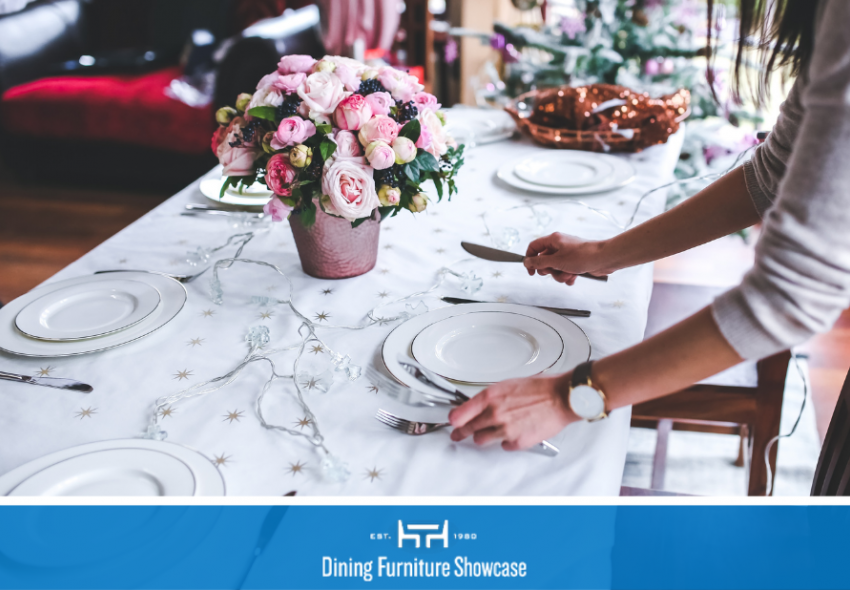 With Covid-19 changing so many aspects of our daily lives, it's important to be able to relax and socialize in a way that makes everyone feel safe. Hosting a dinner party can be a welcome break from isolation and a great way to see friends and family. However, it's important to keep safe practices in mind so that the experience is stress-free and most importantly, low risk for you and your guests. 
A few additional steps are worth it to be able to socialize with loved ones and change up monotonous routines. Here are some tips to have a safe and stress-free dinner party during the pandemic.
1. Plan ahead of time
When planning your gathering, keep in mind that it's recommended to keep your guest list to a maximum of 10-12 guests. The fewer people the better, and smaller groups can make a dinner party easier to prepare for and more intimate and engaging. Choose a menu that is easy for you, the host, to serve your guests. Avoid a buffet-style menu so that multiple people aren't touching or using the same serving plates and utensils. To minimize shared items, consider using paper plates and napkins. This will cut down on handling items other guests have used as well as make clean-up easier! Let guests know before arrival what your rules are regarding social distancing, face mask usage, etc. Of course, if someone is feeling ill, they should not attend.
2. Setting the table for safety
Keep social distancing in mind when setting the table for your gathering. Shared households don't have to social distance, but visitors from other households should be distanced from yours. For example, if you're having a couple over for dinner, they can be near each other but should be seated at the opposite end of the table from you and your immediate family. Set the table in advance so guests know where they will be seated. Have hand sanitizer and paper towels placed on the table and near entrances to make it easy to keep hands clean and to encourage people to be careful.
3. Socialize safely
Avoid hugging, kissing and shaking hands to minimize contact with your guests. Let them know it's for their safety and establish this early on so everyone is on the same page. If it's possible, plan on having before or after-dinner drinks outdoors to make it easier to stay distanced. While you can't wear a facemask while eating or drinking, it's a good idea to have them on hand for your guests for any unexpected occurrences. When indoors, if weather permits, open windows to provide fresh air circulation. Wipe down surfaces as often as possible. 
4. Other tips to make any dinner party stress-free
Make sure your dishwasher or sink is empty and ready for dirty dishes and pots and pans. This will minimize clutter during the gathering and keep surfaces clear. Also, make sure garbage and recycling containers are empty and ready to go before your guests arrive. Using placemats is a great way to make it clear where everyone will be seated and will also protect your table from spills and scratches. 
5. Enjoy the party!
By preparing in advance and taking all the necessary precautions, you'll be able to safely socialize with your loved ones. Enjoy this time and the opportunity to clear away some daily clutter and gather around your kitchen or dining room table. The table has always been a place for family and friends to gather and converse, tell stories and make memories. Continue to make memories safely and stress-free during this time.
Looking to update your table set for your next dinner party? Check out our online catalog, or give us a call at (414) 327-0115.
Additional Resources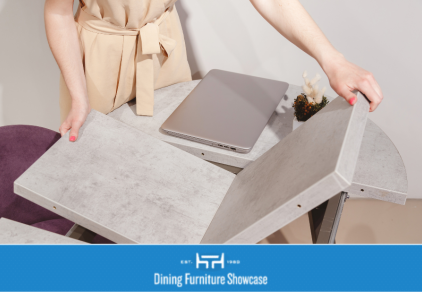 Many dining tables have extensions to make them bigger or smaller. The ability to change the size of your table is useful if you have limited space but need room for more seating on occasion. During holidays and other events, it's nice to have a…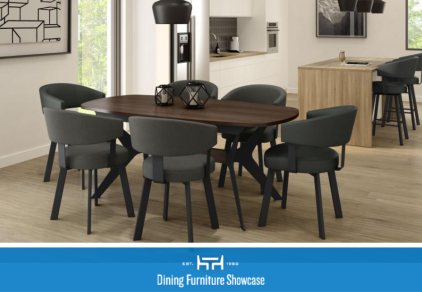 There are seemingly countless options when it comes to choosing upholstery fabric for your dining room chairs. Most in-stock items are typically available in limited colors in either a fabric or a washable vinyl upholstery. If you're customizing…