Sizing your Dining Room Furniture and Accents
9.26.19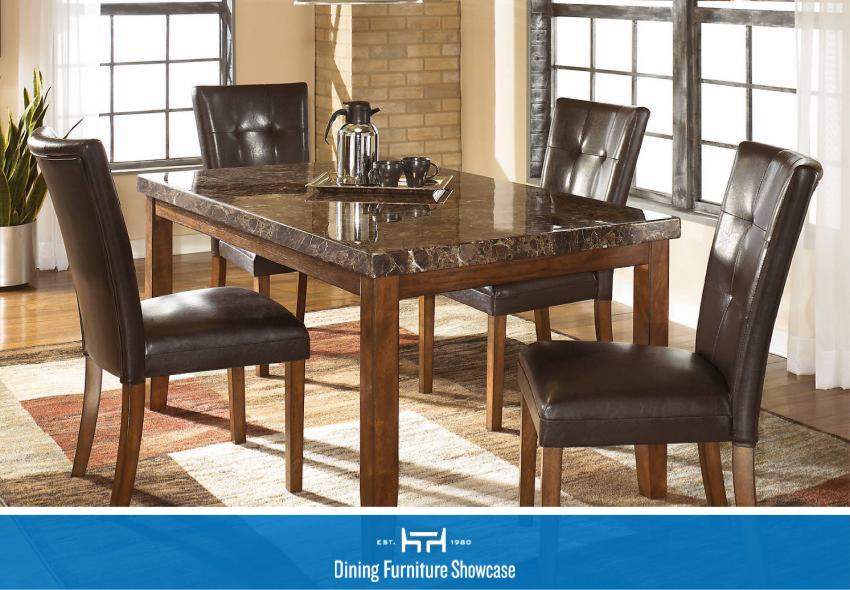 Are you redoing your dining room or decorating the dining space in your new home? There is such a wide variety of sizes available when looking for dining room furniture and décor that it is important to know a few rules so that you can pick the right pieces for your space.
Picking the right table size:
It's important to pick the right size table for your space so that you, your family and guests are comfortable while using the space. First, determine how much seating you need to accommodate your group. Ideally, each person at the table should have about 24" of space at the table for maximum comfort. It's definitely possible to make do with less for large groups, but for everyday living, 24" is ideal. This means that for rectangular tables, a 48" long table will seat four, 60"-72" tables will seat six, 78" to 86" will seat eight, and 92" to 102" will seat ten. For round tables, a 42"-48" diameter is ideal for four people, 54" round will seat 6, and 60" round tables can accommodate 6-8 people. Another important number to keep in mind is that you preferably will have about 30" of space between the edge of your table and walls to sit comfortably.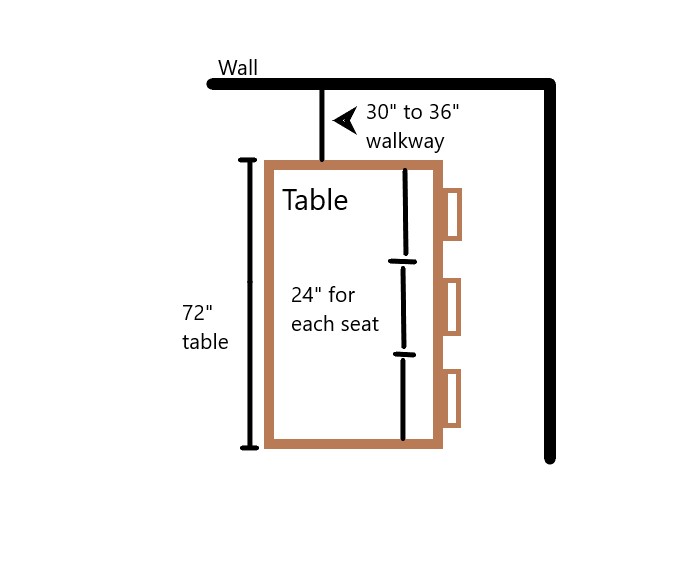 Sizing your Accents and Décor:
Popular items for dining rooms include buffets and sideboards, rugs, hanging light fixtures and centerpieces for the tabletop. Buffets and sideboards are typically at least 48" long so make sure you have a wall large enough to accommodate one. The height of your buffet should be as high or higher than your tabletop. This means at least 30" for standard height dining tables and at least 36" for counter height sets. 
Rugs for a dining room need to be considerably larger than your table. You'll want at least 30" from the edge of your table to the edge of your rug. This ensures that when seated at the table, all four legs of your chair will be on the rug. It's recommended that you leave at least 12" from the edge of your rug to the wall.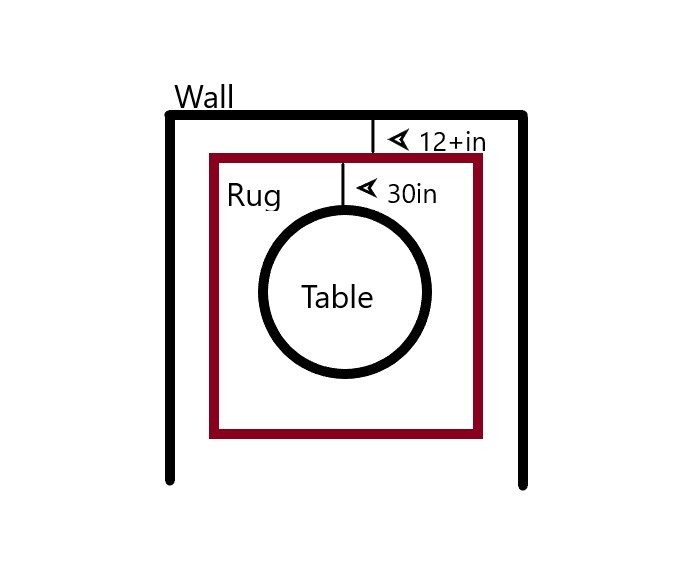 Lighting fixtures should be centered over your tabletop rather than centered in the room. This ensures no one is hitting their heads on the light fixture! The hanging light should be between 30-36 inches above your table surface. Centerpieces should be no more than 15" tall to allow for sight lines across the table for easy conversation and views.
Additional Resources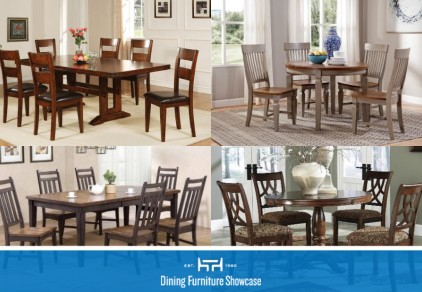 There are seemingly endless options when it comes to choosing a table that will suit the needs of yourself or your family. While color and style options are limitless, there are some basic things that apply to all dining tables that are important to…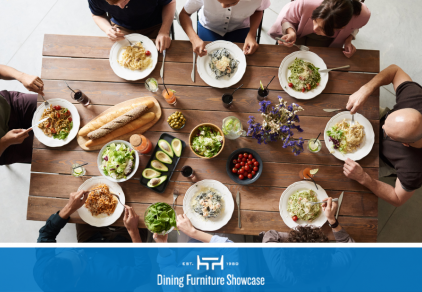 Over the past year, your dining room table has become so much more than just a place to eat. It's become your home office, a virtual classroom for your kids, a place to have Zoom meetings with your friends and family, a place for puzzles, crafts and…