Simple Ways to Update your Dining Space
5.8.20
These days, your dining room functions as much more than just a place to eat. Whether it is family game nights or your office while you work from home, we're spending more and more time at our tables. A place we might have only used occasionally before, you may find that your dining area needs a little sprucing up. Here are some ideas to easily and simply update your dining area without redoing the entire room.
Add Some End Chairs
End chairs, also known as captain's chairs or host and hostess seats, are chairs that sit at either end of a table and are different from the chairs along the side of the table. Typically, they are upholstered or have armrests, and add some interest to the dining area by mixing up the seating options. A popular choice for this type of chair is a parson chair in a complimentary upholstery that features a bright color or even a fun pattern. This is an easy way to up the elegance of your dining area that only requires adding two chairs!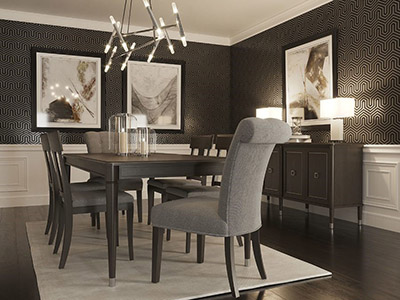 Add a Bench
Adding a bench to your dining area is an easy way to open up the space and add variety to the room. Benches are a nice way to save space, as they are usually backless and push up closer to the table. Great for kids and extra guests, benches add a welcoming and cozy feel. A bench that matches the rest of your set is always a nice choice, however don't be afraid to play designer and pick something a little different but complementary to your set for some added pizzazz.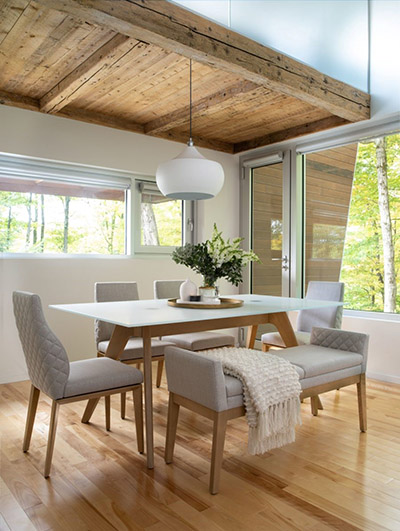 Update your light fixture
Updating or adding a light fixture above your dining area is an easy and often inexpensive way to change the whole look of the area. Light fixtures should be centered over the table and not necessarily in the center of the room and should hang about 3 feet from the top of the table to the bottom of the fixture. Don't be afraid to go trendy or bold with your light fixture as it is something that is easy to change.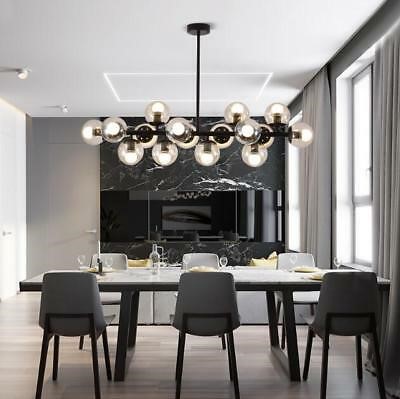 Bring in Some Color with Paint or Wallpaper
Whether it is painting the entire room or adding an accent wall with wallpaper or paint, this is a great way to add some dramatic design to your dining space. Wallpaper tends to work better if your dining room is in a separate room. If you have an open concept dining area, an accent wall might be a better choice. Bold colors always make a statement and warm, darker colors will create a cozy and elegant environment. For a more modern color scheme, bright colors and muted, cool tones add some interest without being over the top.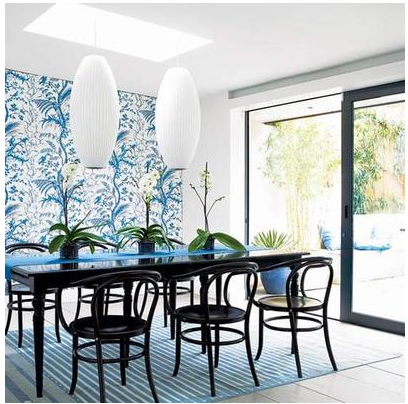 Add an Area Rug
Choosing a nice rug for your dining room can add comfort and warmth to the space as well as adding a design element. Rugs under a dining table should extend about two feet out from the edge of the table to provide ample room for seating. The color and pattern of the rug should be complementary to the colors in the space but should also provide contrast between the floor and your dining set. This is also a great way to protect flooring from the constant movement of chairs.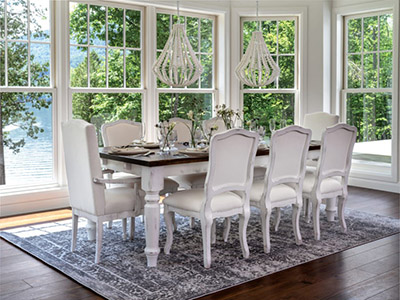 With our dining tables being used more and more these days, it's important that you make this space a place you enjoy spending more time in. From answering work emails to home teaching lessons, this area of your home that was often an afterthought is now more important than ever in playing a central role in our daily lives. These ideas for sprucing up your space can make your dining room a place you look forward to spending time in for years to come. 
 
Additional Resources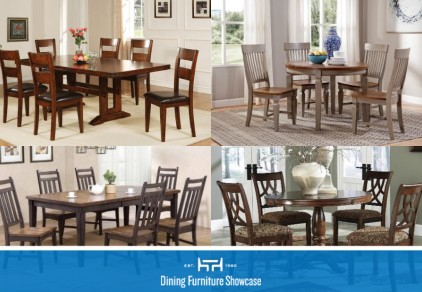 There are seemingly endless options when it comes to choosing a table that will suit the needs of yourself or your family. While color and style options are limitless, there are some basic things that apply to all dining tables that are important to…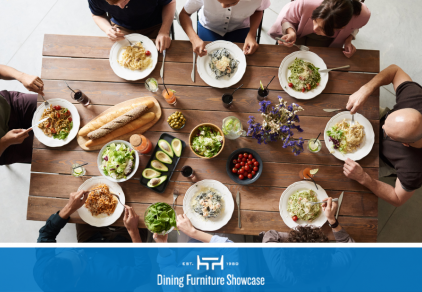 Over the past year, your dining room table has become so much more than just a place to eat. It's become your home office, a virtual classroom for your kids, a place to have Zoom meetings with your friends and family, a place for puzzles, crafts and…