How to Choose Durable Upholstery Fabric for Dining Room Chairs
1.10.23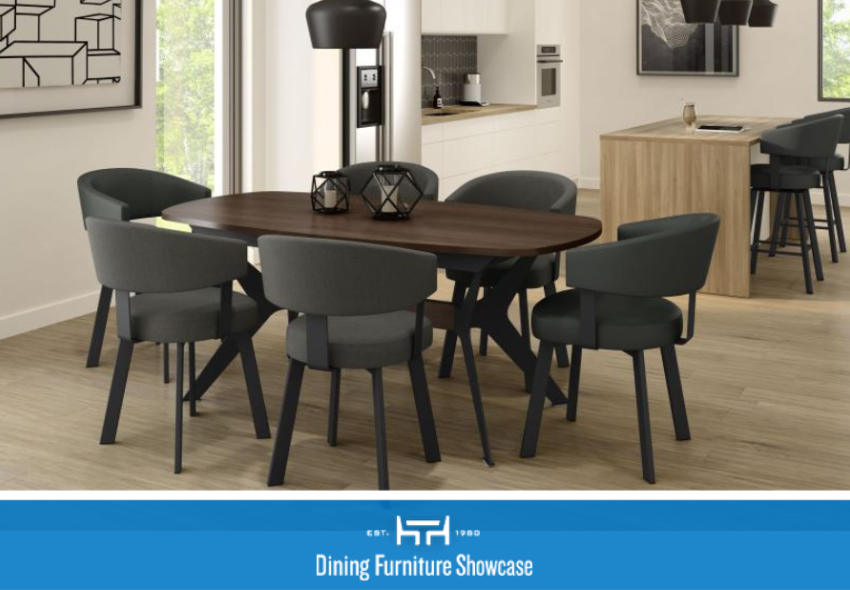 There are seemingly countless options when it comes to choosing upholstery fabric for your dining room chairs. Most in-stock items are typically available in limited colors in either a fabric or a washable vinyl upholstery. If you're customizing your furniture to order, there can be dozens, or even hundreds of options to choose from. In this blog, we'll go over the most common types of upholstery available, and how to choose a type that best suits your needs. 
Vinyl Upholstery Fabric for Dining R

oom Chairs
As mentioned before, most grab-and-go dining chairs with a padded seat will either be in a fabric (usually polyester), vinyl, or faux-leather. For kitchens, many prefer the ease of cleaning that comes with a vinyl seat. Made to look like leather, this material has high durability and a smooth, non-porous surface. Instead of soaking into a cushion, liquids simply roll off this upholstery. It is also safe to use most household cleaners on vinyl.
Leather Upholstery Options
Leather is also available on many dining room furniture items. While adding a rich and classic feel to the furniture, leather is almost always a decent upcharge to upholster with and requires more care and attention than faux-leather or vinyl options. Real leather is more prone to scratching and damage from water and other liquids, but can also be repaired or restored. 
Upholstery Fabric for Dining Room Chairs
Fabric seats are a popular option to add a warm and inviting look to your dining space. Many fabrics these days will be made either completely with polyester or a polyester-blend which makes them easier to clean and care for. Among fabric seats, materials like polyester, polyurethane, nylon and acrylic are the most durable. There are some collections of fabric, like the Sunbrella brand, that are treated to make them even easier to clean. It is also possible to scotch-guard a polyester-based fabric which adds another layer of protection.
Fabrics that contain a large amount of cotton or linen can be beautiful, but you should be careful to avoid stains and spills. Velvets, for instance, include a large amount of cotton to make them soft to the touch -  but they also make cleaning more difficult. 
There are many different reasons you may prefer a specific type of upholstery - families with small kids often prefer a vinyl or faux leather fabric because spills and stains are less of an issue. For a formal dining area, fabric seats can add a warm, richer feel to a dining room set. Whatever type of upholstery you choose, consider how it looks, feels, and how you plan to use the furniture. 
Looking to discover the perfect fabric for your dining furniture? Visit us today.
Additional Resources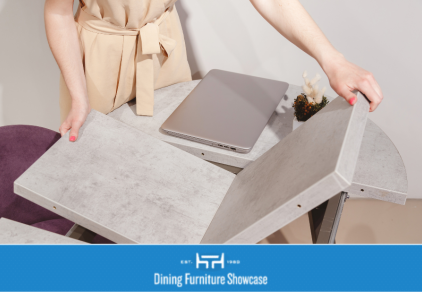 Many dining tables have extensions to make them bigger or smaller. The ability to change the size of your table is useful if you have limited space but need room for more seating on occasion. During holidays and other events, it's nice to have a…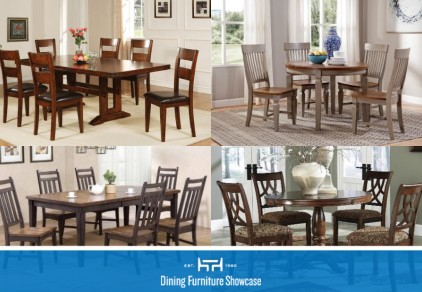 There are seemingly endless options when it comes to choosing a table that will suit the needs of yourself or your family. While color and style options are limitless, there are some basic things that apply to all dining tables that are important to…