We are OPEN and following social distancing and sanitizing practices to protect our customers and their families. See our hours below. We will still take orders and questions online or by calling us at 414-327-0115. Thank you and stay well!
Holiday Table Tips
11.2.16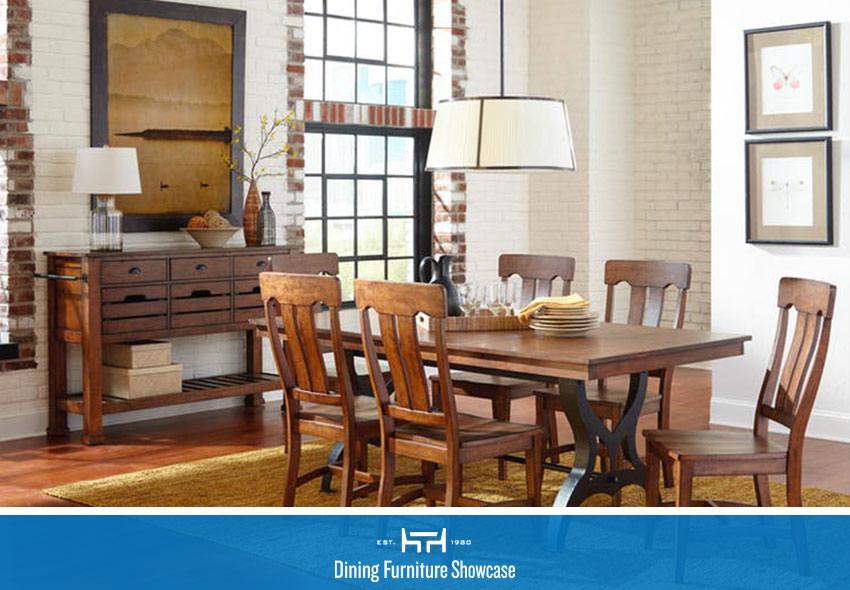 Happy Holidays from our family here at Dining Furniture Showcase to yours!
During the holidays, your dining table is sure to see a lot of action. Between family dinners and festive get-togethers, gift wrapping sessions and food preparation, your table becomes one of the most important pieces of furniture in your home.
Here are a few tips to keep your table looking great throughout the season:
Keep your table dry. This is perhaps the single most important piece of furniture care advice when it comes to dining furniture. Most tables are protected with a lacquer finish to keep them water resistant. Problems can arise, however, if water is left in contact with the wood for long periods of time. For instance, never place a vase of water directly on your table top. Make sure some sort of pan, table cloth or place mat is protecting your table from condensation. Also after cleaning your table, be sure to run a dry rag over the table afterwards to pick up any remaining water.
Use place mats. Besides adding some decoration to your tabletop during the holiday season, place mats can protect your table from surface scratches caused by silverware or sliding plates.
Be wary of heat on your tabletop. Be careful about larger hot items such as a pizza or a large serving dish with hot food on it– use a trivet or hot pad to avoid discoloration caused by heat. As always, never place anything directly off the stove or out of the oven on a wood surface.
Wood is a beautiful, natural material. Because it's a natural material, it's also prone to scratches and dents when hit hard enough. Most scratches and dents can be taken care of without professional refinishing. For smaller areas, wood stain markers do a great job and are available at most hardware stores in a variety of colors. Apply to the damaged area generously and let dry for a short time of about 10 to 15 seconds. Then gently wipe away excess stain with a paper towel. Repeat as needed.Have a warm and wonderful holiday season, from your friends at Dining Furniture Showcase!
Additional Resources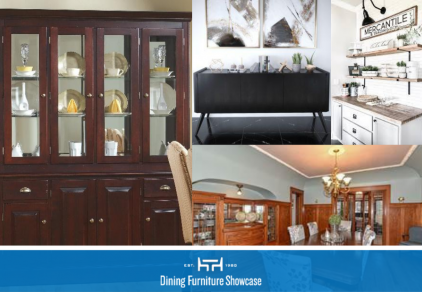 It's always nice to have a variety of table settings, placemats, and glassware available to set the table according to the occasion at hand. However, it's impractical to keep these things on the table all the time, so proper storage for these items…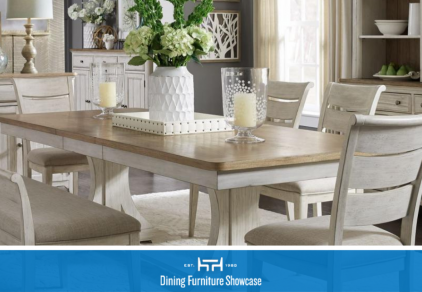 A dining room table can be a designated area for the family to gather together and enjoy a meal. However, there are many other ways to use a dining table. In today's COVID-19 world, it can be your office area. For your kids, it can be an area for…