Decorating with White Furniture
11.1.19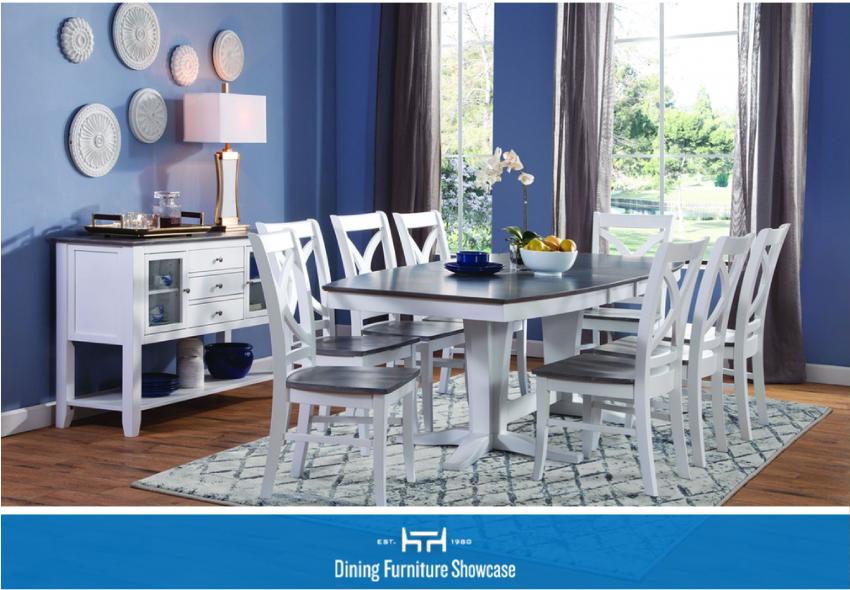 The color white has always been a popular choice for all types of furniture, including kitchen and dining room furniture. Easy to blend with other colors and textures, and available in styles ranging from traditional to contemporary, it's easy to see why white continues to be so popular.
White is a versatile and neutral tone that creates a fresh and bright feel in any room. The contrast of white furniture on a wood floor can really make furniture pop, and it's easy to use bright colors and accents to make a statement. By creating a solid and bright base to work from, the white color allows you to bring your own personality to the table with accessories and décor. Dark or black items really stand out against white, and bright colors can add creativity and warmth to the neutral setting.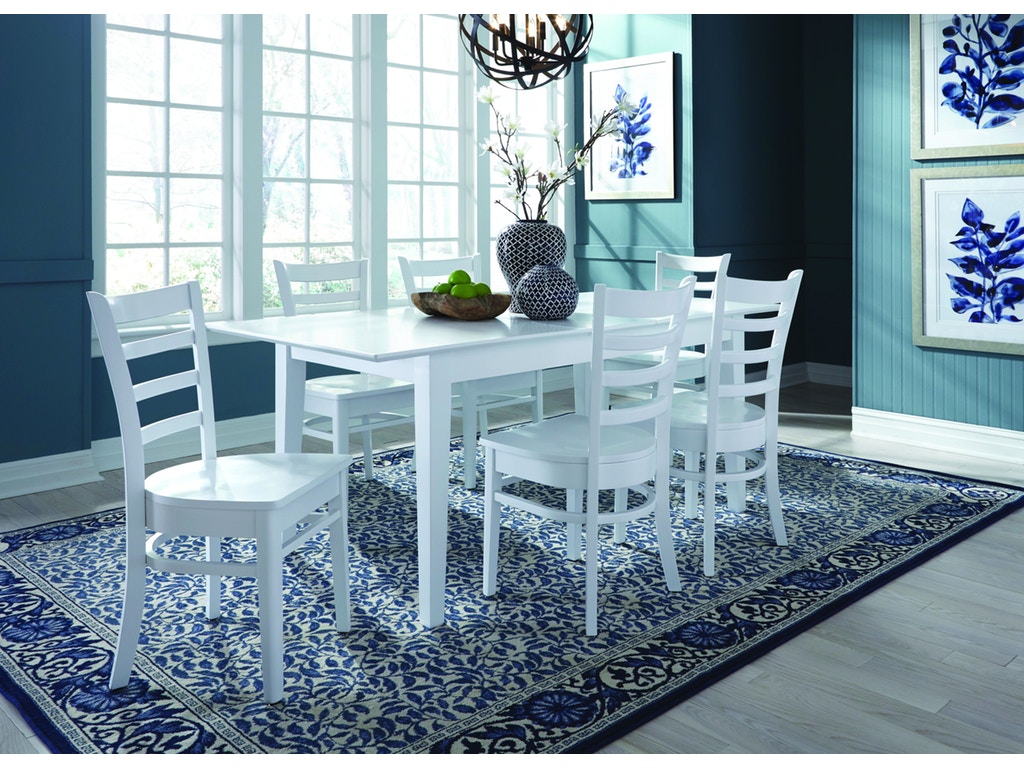 Lots of white furniture, especially kitchen and dining room furniture, pair a white or off-white color with a wood tone to create a two-tone look. This can be a great way to compliment wood floors or kitchen cabinets or to tie the dining set into other pieces in your home. Distressed white finishes are also popular, as they add a layer of depth and interest to the classic color.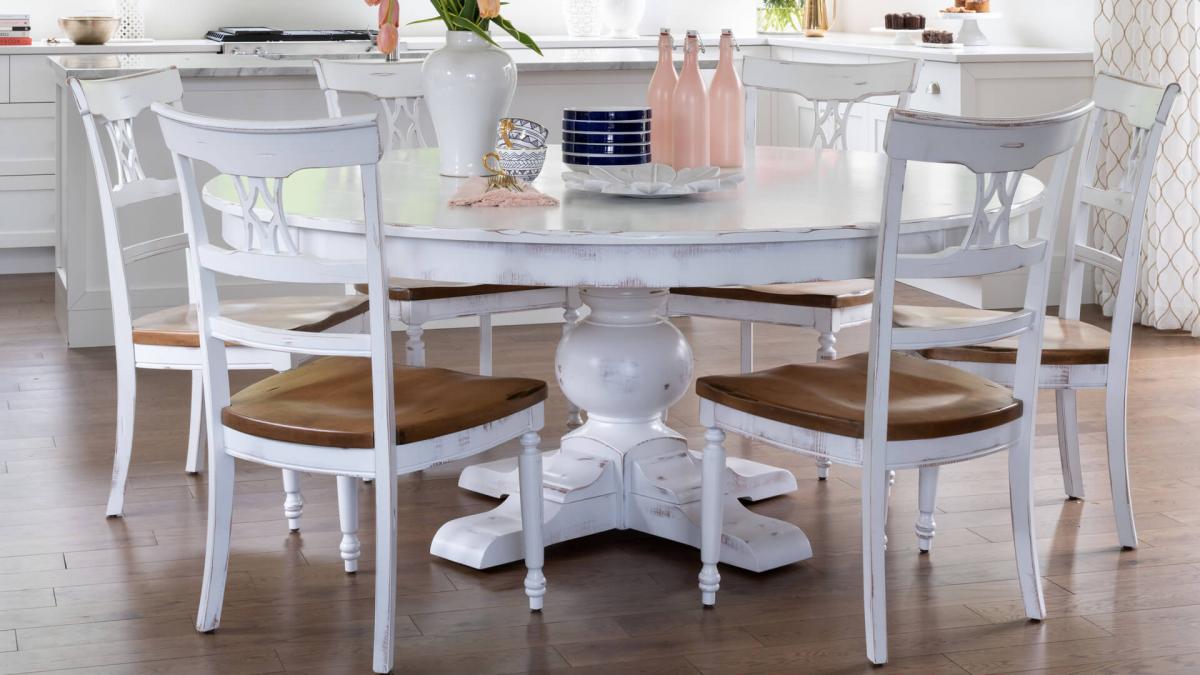 Many customers are worried about choosing furniture that they think seems too trendy, or that may go out of style too soon. White is a great way to stay on-trend while remaining classic and timeless. You can add pops of trendy blue, gold, grey, and pink to white to create a very current look, and when trends change, you can keep your white furniture and accessorize with whatever the new hot color of the day is. With so many ways to decorate with white furniture, it's clear that the color will continue to be a great choice for furniture for years to come.
Additional Resources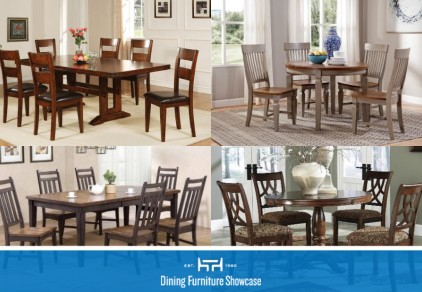 There are seemingly endless options when it comes to choosing a table that will suit the needs of yourself or your family. While color and style options are limitless, there are some basic things that apply to all dining tables that are important to…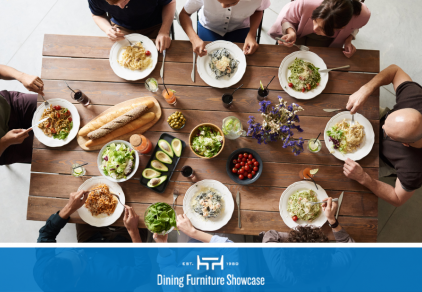 Over the past year, your dining room table has become so much more than just a place to eat. It's become your home office, a virtual classroom for your kids, a place to have Zoom meetings with your friends and family, a place for puzzles, crafts and…